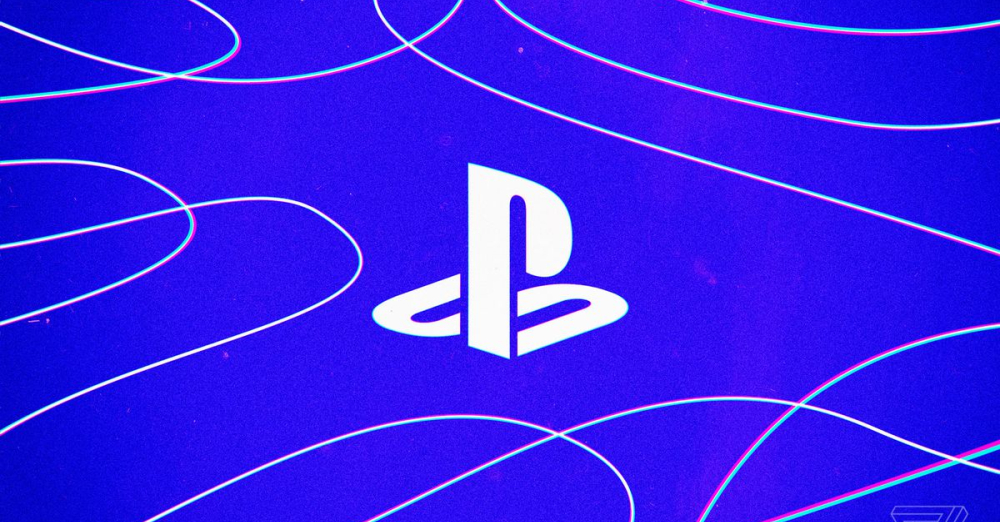 The 21st century world of technology is getting pretty ludicrous, isn't it? These days it seems as though new and exciting pieces of technology across the spectrum of computing, entertainment, phones and more come out almost every day. Each time things get exponentially better too! In fact, we're quite regularly spoiled for choice.
Over the last few decades video gaming has become extraordinarily popular, something that is largely down to the two heavyweights in the gaming industry – Sony and Microsoft. Sony in particular made waves very early on in 1994 with their original PlayStation, and since then they really haven't looked back.
To celebrate the recent release of the very highly anticipated PlayStation 5 console, we thought we would treat you lot to the chance to win a £50 PlayStation Store voucher that can be used on a variety of tantalizing goodies, including items for previous versions of the console.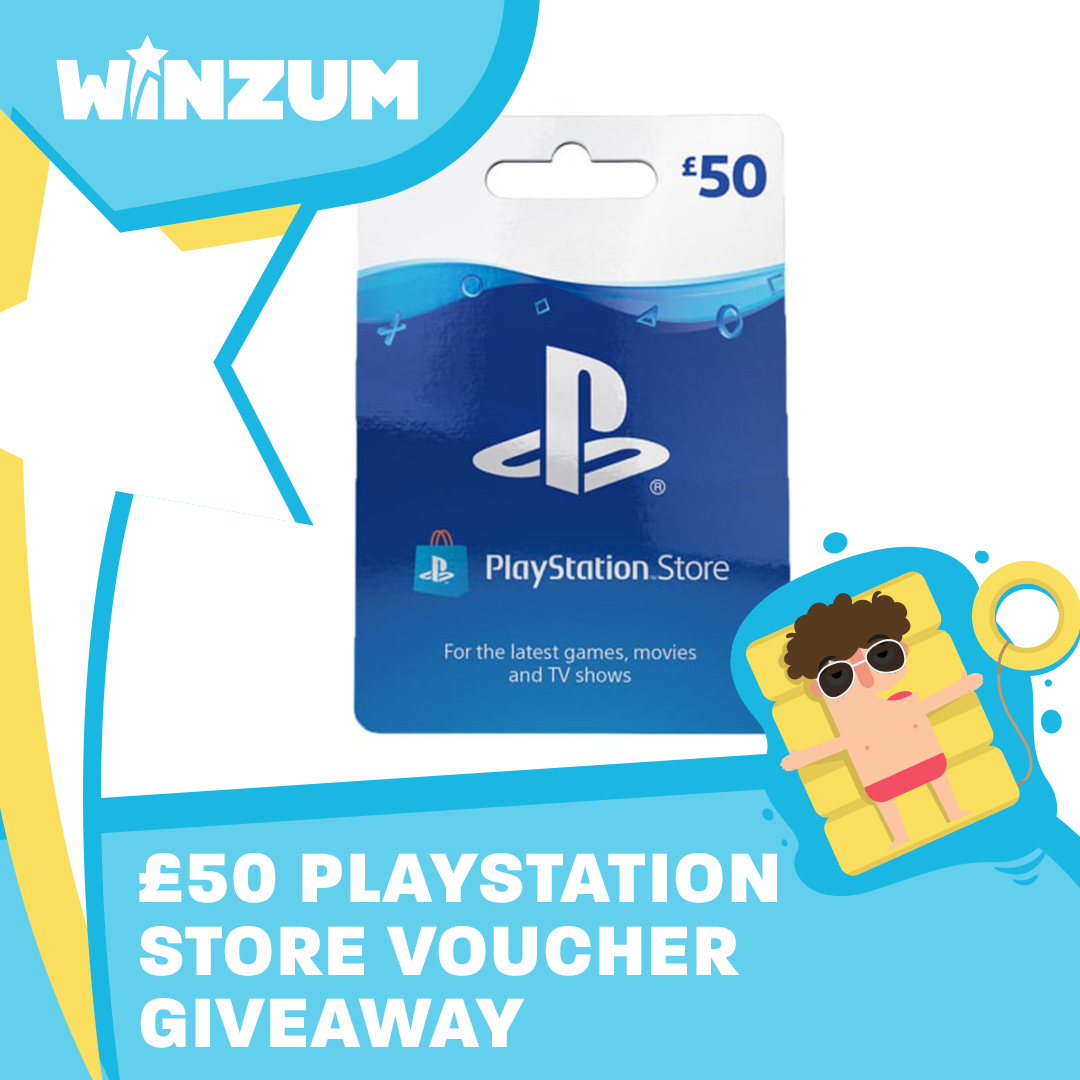 As with all of our Winzum competitions, entering could not be any easier. Simply click the image above to get started. And remember, Winzum has a strict "no spam on the menu!" policy, which means junk email simply isn't an option. Entrants are also free to choose how and when we get in touch.
That's the what and how you win, but where's the why? Here's a PlayStation 5 deep dive to get you in the mood. Take a seat and get stuck in!
The PlayStation 5: Next-gen gaming from Sony
It is always a massive jump in quality when new game consoles come out, as we saw from the previous evolution of the PlayStation 3 into the PlayStation 4. This time it's different though, because with the PlayStation 5 Sony have delivered truly next-generation gaming entertainment.
If you saw our previous article on the history of online video games [a history of online video games], you'll have a pretty good idea of the evolution of gaming, and the PlayStation 5 quite literally blows it all out of the water.
Where do we start with everything that Sony have been working on to make the PlayStation 5 the best console ever? There's a hell of a lot of new stuff, but the headline news has got to be the outrageous new graphics engine that can run games in crystal-clear 4K, and even has support for 8K in the future.
This crucial development has paved the way for things like Epic Games' Unreal Engine 5, "a state-of-the-art real-time engine and editor that features photorealistic rendering, dynamic physics and effects, lifelike animation, robust data translation, and much more". It all means that PS5 games will increasingly be optimised to take advantage of its incredible graphics power.
And it doesn't end there either, as Sony have also been working on a revolutionary Tempest 3D Audio Engine that allows us all to experience a genuine and immersive 3D audio experience from home. You would have to spend a fair few pounds on a home cinema setup for this before, but now all you need is the PlayStation 5!
Of course, all this formidable new technology will need some pretty resilient hardware, which is why the Sony PlayStation design team made developing a super fast new SSD drive top of the agenda. Not only does this allow for exponentially better graphics and audio, but it also means that game loading times have been slashed by a substantial amount.
What new games can we expect on the Playstation 5?
Another cool thing about the PlayStation 5 is that it has expanded on Sony's drive to make all games downloadable, cutting out the need to go down the shops or wait for a game to arrive in the post. It means that the PS5 is even more optimised for use with the PlayStation Store, so don't forget to enter the draw to win our voucher!
Each time a new console is released gamers are treated to a range of new video game titles, with developers like Infinity Ward, Rockstar Games and EA tending to keep their flagship games ready for the launch. It's always an exciting time, but with all of the vast improvements in graphics and processing speed, new PlayStation 5 games are looking to be better than ever before.
Here are some of the most hotly anticipated titles for the PlayStation 5:
Assassin's Creed Valhalla: Over the last decade the Assassin's Creed series has continuously wowed gamers with expansive landscapes and a really fascinating portrait of various eras throughout history. As such, it makes it the perfect game for the PS5, with the action taking place in the Viking age this time around. Ubisoft aim for 60fps with Assassin's Creed Valhalla, so you best believe the aesthetics are going to be way better than anything the series has ever seen before. Furthermore, due to the PlayStation 5's immensely powerful new SSD, the slightly cumbersome loading times of previous Assassin's Creed games will be a thing of the past!

Astro's Playroom: For hard-core gamers Astro's Playroom probably won't be that exciting, however this game is absolutely perfect for getting to grips with all of the new PlayStation 5 features. It is built to show off things like the 4K graphics, Tempest 3D Audio Engine and the new DualSense controller. The latter is the most exciting thing in regard to Astro's Playroom, as it shows off the controller's haptic feedback, and ability to recreate the feel of different surfaces, as well as other actions, such as firing a gun.

Call of Duty: Black Ops Cold War: We wouldn't blame you if you lost count of the various Call of Duty titles around these days, however Call of Duty: Black Ops Cold War is far more than just another iteration of the popular series. The graphics here are absolutely phenomenal, really showing off the power of Sony's new graphics engine. Activision also make full use of the new DualSense controllers, adding stuff like gun recoil in to create a ludicrously immersive experience.
PlayStation 5 vs. Xbox Series X: Who wins?
There's an elephant in the room here, and its name is the Xbox Series X, the leading competitor to Sony's PlayStation 5. These two gaming powerhouses continue their now two-decade old fierce rivalry, both intent on providing the best video game experience possible.
The PlayStation 5 and Xbox Series X are so-called next-gen consoles, which means that they are both extremely powerful, although Microsoft just about take the edge in terms of pure computing strength. Both units go above and beyond what is expected of modern gaming tech though, so for us it is going to be more about design, practicality and immersion.
The PlayStation 5 scores a lot higher on immersive experience, mainly as a result of its advanced DualSense controllers, as well as the incredible Tempest 3D Audio Engine. Sure, Microsoft have tried to do similar things with the Xbox Series X, but it doesn't go quite as far as Sony's effort.
It is a similar story for practicality too, as it seems as though Sony have finally learnt how important it is to have a smooth and easy online store, taking cues from Microsoft's pioneering Xbox Live concept from previous years. For us the Sony PlayStation Store is now a lot easier to use, which is extra nice if you happen to win our £50 PlayStation Store voucher giveaway…
At the end of the day it is always going to come down to personal preference, however despite the Xbox Series X's slightly higher computational power, it's the PlayStation 5 that offers more exciting features as well as some very exciting game exclusives such as Astro's Playroom and Demon's Souls
How to get your paws on a PlayStation 5
If you like the sound of the PlayStation 5 there is just one small problem – they have been notoriously difficult to get hold of since the release in November of last year. Understandably there have been plenty of people trying to get their hands on the next-gen console, which has led to significant stocking issues.
If you haven't been lucky enough to nab one already, as well as keeping a keen eye on the usual gaming stores such as Game, Amazon, Sony Direct and GameStop we recommend following https://twitter.com/ps5stockalerts on Twitter to get notified when they land back on shelves!
It isn't as if the PlayStation 5 has been impossible to get hold of though, so if you got lucky over the last few months the next thing to do is try win yourself a £50 PlayStation Store voucher courtesy of Winzum.
Lockdown, mental health and the integral position of video games
In case you haven't already noticed, we've been living through some pretty unprecedented times of late, and it has been quite the struggle for everyone. We previously wrote some tips on how to get through the current lockdown [how to get through the lockdown 3.0], however given the subject matter at hand it's worth re-visiting just how important video games have been for people's mental health during this time.
It is difficult to over-exaggerate how important video gaming has been for millions of people over the last year. "Gamers" were once perceived as quite solitary individuals, however it's becoming clearer that gaming provides a completely new avenue for social interaction, in the complete safety of your Covid-free living room. This is especially important during the winter months where going outside for prolonged periods hasn't really been an option.
Of course, you also have to get out and exercise! Gaming should never be a substitute for that, but it has proven invaluable over the last year, you simply cannot deny it.
Moreover, video gaming in moderation is far from the evil that some people can paint it as. Indeed, various aspects of playing video games can benefit you massively in other areas of life, providing a set of universal tools for getting the job done. Take a look at this thought-provoking TED talk from William Collis for a deeper look at how video gaming can benefit people in different ways.
What you could win with the Winzum £50 PlayStation Store voucher giveaway
As you can probably tell by now, the Sony PlayStation 5 is an extraordinarily powerful piece of kit, taking the possibilities of video game entertainment to ludicrous new levels. It's why we are so excited to be able to run our Winzum £50 PlayStation Store voucher giveaway, as there are a whole host of electrifying new things you could spend this on.
For 50 quid you could get yourself a next-gen game completely tailored to the PlayStation 5 like Astro's Playroom, for example, or you could grab a load of cheaper games like Tom Clancy's The Division or Assassin's Creed: Black Flag.
Furthermore, you could also spend your £50 PlayStation Store voucher on expansion packs for a variety of different games – the possibilities are endless! And the best thing? The £50 PlayStation Store voucher isn't just constrained to PlayStation 5 users, as the store caters for any kind of PlayStation model.
So, what are you waiting for? Head over to our giveaway platform for your chance to win! What have you got to lose?